March 7, 2015
Pictures from the Meeting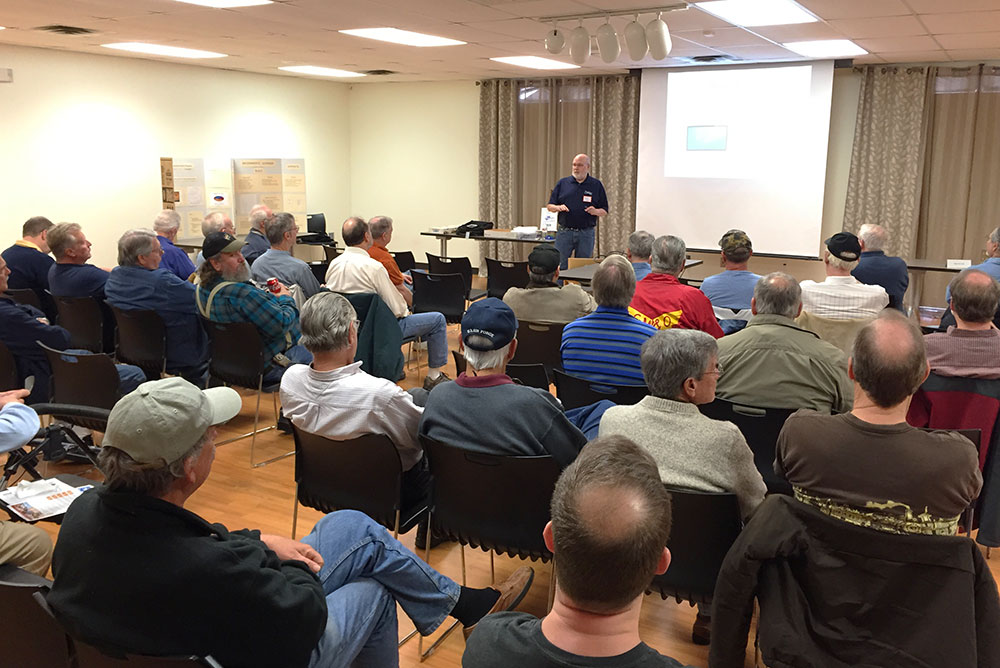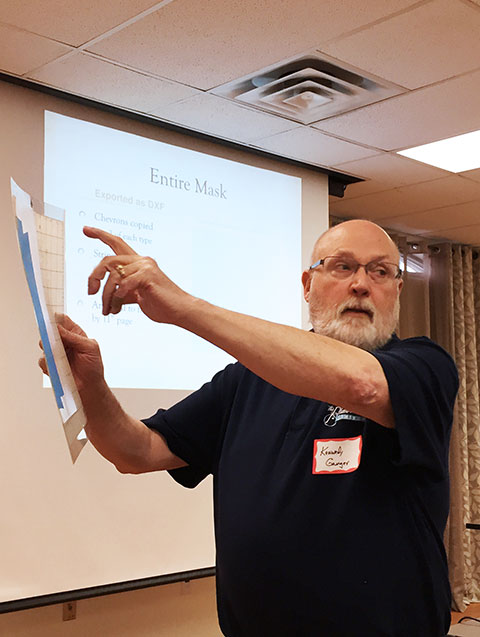 Kennedy Gauger presented a great clinic on using digital cutters to create paint masks and cut and score styrene,
and Phil Sharpnack presented the DCC minute, talking about the use of configuration variables (CVs)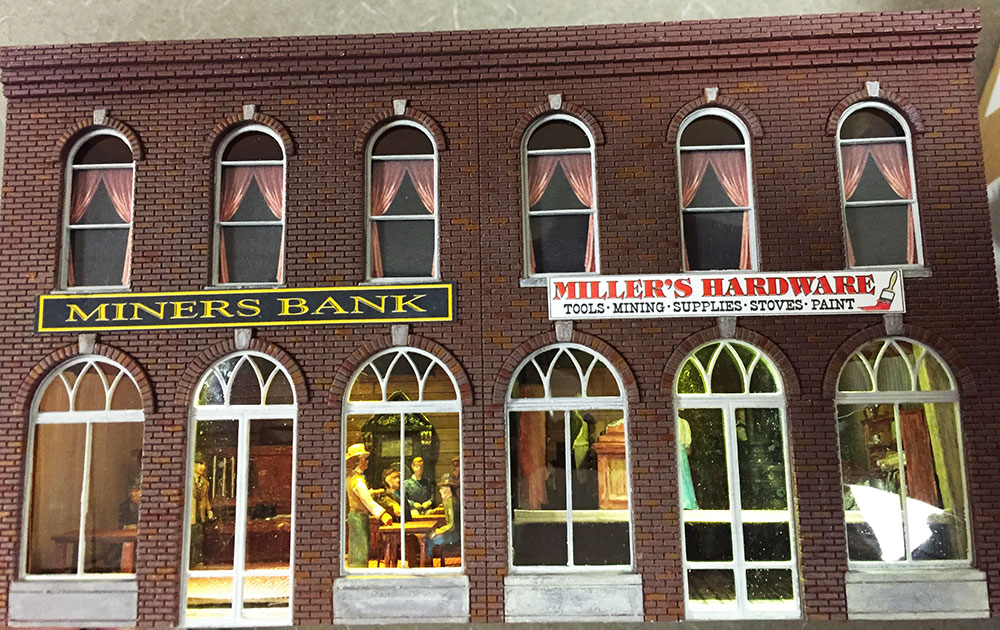 Jerry Wilson showed his new store front with interior detail and lighting

Steve Jackobs showed his new buildings designed to represent Austin.
Have you ever noticed Austin buildings don't have a lot of red brick?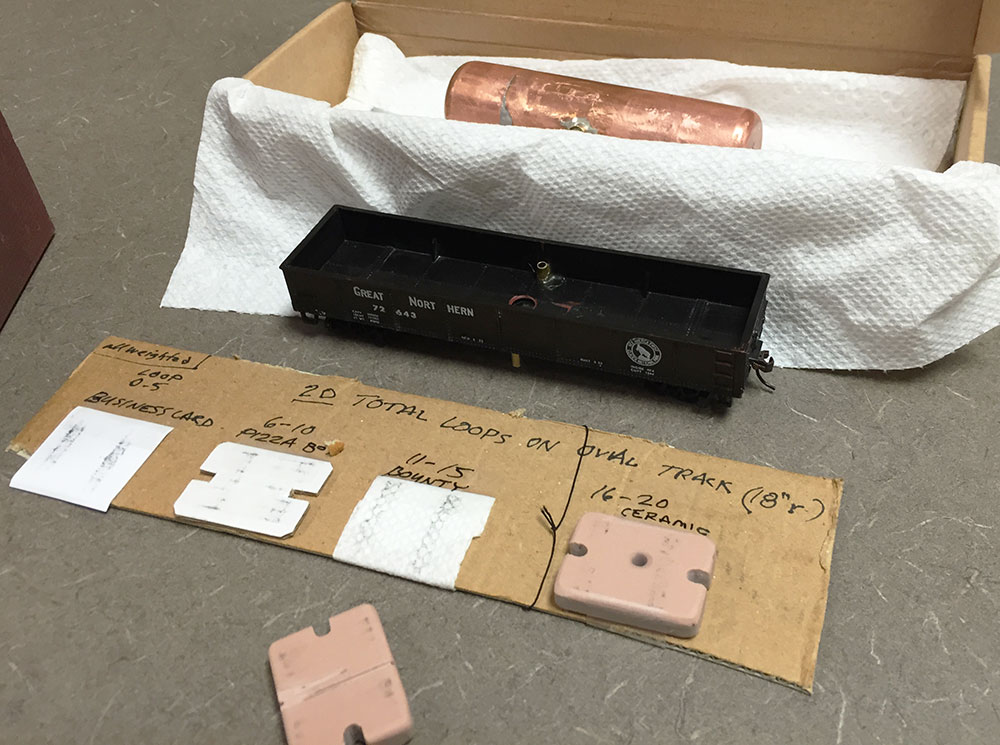 John Ames talked about his experiments with track cleaning.
It sounded like porcelain with some rubbing alchohol seemed to work well.
Peter Bryan (who hasn't cleaned track in 12 years!) talked about the 7 1/4" gauge railroad up 183 near Goldthwaite.
The railroad has a 3 mile long main line with a 2500-foot branch line. They operate in the spring and the fall,
and the next open session is the weekend of April 30. Email for details!
Riley Triggs gave us an overview of his layout, including these maps of the area in New Jersey and New York.